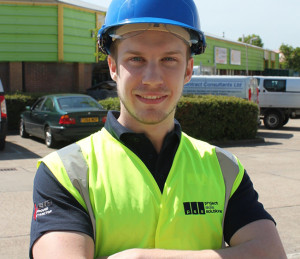 I graduated from the University of Essex with a degree in Marketing and Innovation last year, I then spent the summer working in Greece. When I came home in September I went back to work for a small local bar, the bar gave me the opportunity to apply some of the marketing skills that I had learnt during my time at University. Also as it was a small business I got to work closely with the managing director and this allowed my ideas to be heard and put forward quickly, some good ideas and some bad.
I enjoyed working for the bar but it couldn't offer me enough opportunity to learn and advance as fast as I would have hoped. I wanted the benefits of working for a small company that heard my ideas with the added benefits of having someone to learn from, so I decided that an internship would be the perfect place to start my career. I started to keep an eye on the University of Essex Internship Facebook page, and began receiving emails of upcoming internships.
After applying for several and interviewing for a few I was offered an internship at Project Skills Solutions Ltd, a company in Basildon that was small enough that my ideas would be heard, in fact I work closely with the director, but big enough that I could learn new skills and progress. I am now a couple of weeks into my internship and convinced I made the right decision, from my first day I have been encouraged to share my ideas and I have already been given the opportunity to put several in place. Whilst at University I expected that my first job would have me making tea for the first year, so I couldn't be happier to have found a role that has given me responsibility from the first day.
My advice to graduates or students looking to start work would be to use the Universities resources, we were lucky enough to have attended a University that supports us and our efforts to find work long after we have graduated. Also don't settle for a job that doesn't offer you what you are looking for, I wanted a position that allowed me to prove myself from the beginning and with the Internship teams help I have found exactly that.
I will be blogging regular updates about my internship progress.
Sam Barton
Marketing Intern at Project Skills Solutions