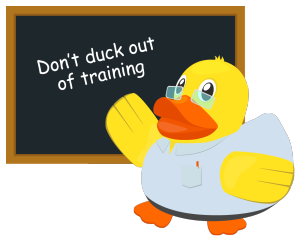 Remember the PSS motto 'Don't Duck out of Training'.
Training courses for individuals and companies alike. Offering a wide range of courses for safety training and different management courses. We have centres UK wide and e learning training options so you don't even have to leave your house to learn with us. Courses are added onto our e learning platform regularly so if you have a course which you want to complete with us via e learning and you don't see it available contact us.
We are regularly running special offers and last minute availability on courses which we are running, sign up for our newsletter or follow us on social media to be kept up to date with offers @PSS_training .
If you have any questions or would like to speak to one of our training team call us today on 0800 0213 263.
Kind Regards,