Learning a new skill, taking a course or undergoing training to further your career doesn't mean sitting in a classroom anymore.
In fact, e-learning is incredibly popular and has been growing dramatically in recent years. A study in 2015 showed that 23% of students wouldn't undertake a degree if there wasn't an element of online learning. The global revenue from the e-learning market is now over £35 billion and rising.
The question we want to ask this week is, what works better? Is e-learning really as good as it is made out to be or is there still a place for face-to-face training?
The Benefits Of E-Learning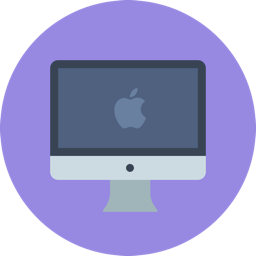 E-learning provides a platform where people can study at their own pace. There isn't the same pressure as being in a classroom environment.
While it does take a considerable amount of motivation and self-discipline, it can incorporate a multitude of learning styles from slides, eBooks, audio and video. E-learning materials can be updated a lot easier than traditional materials too.
It also means that participants can study from a distance. There is no need to travel every day to a learning centre – everything can be done online.
Face-To-Face Has Its Advantages Too
Even though e-learning has many benefits, the traditional method of face-to-face teaching and training isn't dead.
Some people thrive in an environment where they interact directly with other people. When it comes to asking a simple question and getting an answer, then face-to-face obviously has its advantages here although this can be mitigated for example with instant chat and webinars
Face-to-face can also be important for a more structured learning environment and also when it comes to tests, exams and ensuring that everyone understands the material. This is particularly important from a health and safety perspective.
What's The Answer?
So, what is the best way to learn? Is it through the traditional means of sitting in a room, having discussions and listening to a tutor or is it better to have everything online so participants can learn at their own pace?
The reality is that both methods work well. At Project Skills Solutions, we realised this quickly which is why many of our courses such as the IOSH Managing Safely course is offered as e-learning. We are able to provide this at a reduced rate as well. We recognise that not everybody learns in the same way. Some people like a group environment with human interaction while others prefer to go at their own speed and learn on their own.
When it comes to teaching health and safety then both are suitable ways in which to boost your knowledge, gain core skills or study towards qualifications that will help your career. Not every health and safety course can be tailored for e-learning however many can and every year thousands of people study online for qualifications that will enhance their prospects.
What have your experiences of e-learning been? Is it as good as face-to-face environments?
Let us know in the comments below!