IOSH stands for the Institution of Occupational Safety and Health. There is an IOSH course for every level within an organisation: from junior and new members of staff, to senior management. Here at Project Skills Solutions, we offer a range of IOSH courses available at our various training centres, nationwide.
Here are 5 benefits of taking an IOSH course no matter what level you are within an organisation:
1. Safety knowledge across all levels
IOSH courses provide participants with a solid foundation in health and safety principles and practices. Any member within an organisation is able to take an IOSH course by selecting those which are best suited to your role, as each course is designed for specific roles within an organisation. They have been designed to give the level of information needed for the role they are aimed at. If every level of an organisation has had IOSH training, you can be sure that everyone has received the same message from an accredited source: a leading professional body in the health & safety world.
The different IOSH courses Project Skills Solutions offer are:
The Managing Safely course also has a refresher. IOSH recommend keeping your knowledge up-to-date and refresh your skills every 3 years by taking the IOSH Managing Safely Refresher course.
2. Enhance your workplace safety with an IOSH course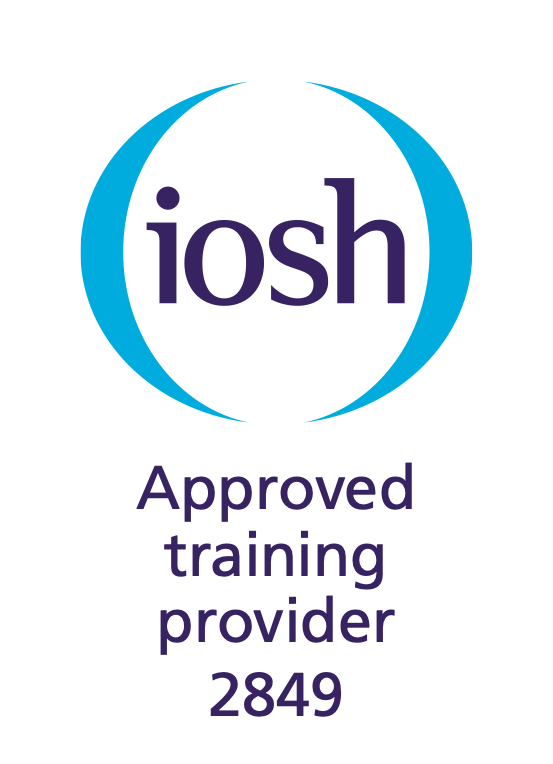 Applying the knowledge acquired from an IOSH course directly to the workplace leads to improved safety standards. When IOSH designed their courses, they wanted delegates to be able to apply their new knowledge to their workplace straight away and with confidence. Participants in all of the IOSH courses will learn how to identify and assess risks, implement safety measures, and promote a culture of safety within their organisation.
The IOSH Managing Safely course in particular teaches how to put together effective risk assessments, which is a great skill to be able to use in the workplace to reduce accidents and incidents. So whatever organisation you work in, IOSH will provide you with valuable knowledge and skills that can be tailored to the specific needs and risks of your industry, ultimately helping you create a safer and healthier workplace.
One of the best things about an IOSH course is that they are applicable to any industry.
3. Compliance with legal requirements
Many countries and regions have legal requirements and regulations regarding workplace safety. IOSH courses often cover these legal obligations, helping organisations and individuals stay compliant with the law and avoid potential legal issues and penalties. At the very least you will learn how to find the information on compliance applicable to you.
Those that take an IOSH Working Safely course will learn what they are responsible for when it comes to health and safety and what their employer is responsible for.
On the IOSH Managing Safely course (which is aimed at managers and supervisors) delegates learn what their responsibilities are as a leader of a team and when to seek help from more senior management.
Senior leadership teams are the target audience for the IOSH Leading Safely course. Organisation leaders and directors don't all need to be experts on health and safety, but they do need to understand the importance of health and safety, learn the true value of good health and safety practices, and know an organisation's responsibilities, which is what IOSH designed this course to do.
4. Increased employee engagement and wellbeing
IOSH courses often emphasize the importance of involving all employees in the safety process. This can lead to increased engagement and participation in safety initiatives. As a result, employees feel more empowered to contribute ideas and report hazards. Engaged employees are more likely to proactively identify and address safety issues, leading to a safer work environment.
Maintaining a safe working environment will reduce the likelihood of sickness and accidents occurring. Implementing good safety practices within a workplace can increase productivity & efficiency. But did you know a safe working environment can also improve the well-being for employees?
Studies have found a relation between happiness at work and employee productivity. Meaning employees who take personal accountability for their safety are more likely to be engaged and happy at work. That is why IOSH courses provide the best practices for health and safety to avoid dangerous incidents from occurring. This reduces risks and enables employees to identify hazards in advance.
5. Career advancement
Completing an IOSH course can enhance your career prospects, particularly in industries where safety is a critical concern, such as construction, manufacturing, and healthcare. Employers value individuals with certified safety knowledge, and it can open up opportunities for advancement and higher-paying roles. The IOSH Managing Safely course often leads to the NEBOSH General Certificate if delegates have an interest in health and safety.
Book Your IOSH Course Today With Project Skills Solutions
Book your course today with us at Project Skills Solutions. Our expert trainers, along with competitive rates and nationwide training centres, will enable you to discover a course that suits you best and receive the optimal learning experience.