IOSH training courses in Victoria, London
IOSH Managing Safely and IOSH Working Safely courses in Victoria, London at Greencoat Place. Conveniently attend your IOSH course in London close to the Victoria train station ideal for people who live or work in London or those who can conveniently get into the city.
The venue is located right by Westminster, Pimlico, Belgravia, Vauxhall, Paddington, White City, Southwark, Battersea, Fulham, Kensington, Soho and Hammersmith.
IOSH Courses in Victoria London
IOSH Managing Safely courses in Victoria, London are run over 3 days. Up to 20 delegates can attend the IOSH course however we limit courses to 14 to ensure delegates get the best learning experience. Learning alongside managers from other industries allows for excellent interaction and to learn from one another's experiences if however, you'd like a closed course for your staff we can arrange one at a place and date that suits you and your team.
Getting to Victoria
The London Victoria venue at Greencoat Place is a short walk from London Victoria tube, train and bus station and St James Park station, so has great public transport links.
24 Greencoat Place,
Victoria,
London,
SW1P 1RD
Can't find a suitable date…? Why not try one of our next closest venues.
Other locations near London
IOSH training courses in London
IOSH courses in London and our Limehouse, London training venue. We've partnered with the Holiday Inn Express Limehouse to provide IOSH courses to delegates in East London and surrounding areas.
London IOSH Training Venue
Our London, Limehouse training venue has onsite parking and is a 5 minute walk from Limehouse train station. This has easy links from across London, Essex, Kent, Hertfordshire. So you can drive or use public transport to get to your IOSH course in London.
Lunch is provided on most of our courses at the hotel restaurant (please check joining instructions), onsite parking, free wifi and disabled access.
Holiday Inn Express London – Limehouse
469-475 The Highway,
London,
E1W 3HN
IOSH Courses in London
The IOSH Managing Safely course is for managers from any industry, learn all you need to know to manage safely, no more, no less. This course gives you the knowledge you need to keep yourself and those you manage safe, it outlines your legal and moral responsibilities as a manager and how you can meet your obligations.
Improve health and safety in your organisation, gain an internationally recognised qualification and improve efficiency.
Can't find a suitable date…? Why not try one of our other London venues.
Other locations near London
IOSH Training Courses In Dartford, Kent
The perfect location for IOSH courses in Kent, we've partnered with The Nucleus Business and Innovation Centre to provide a great atmosphere throughout your IOSH training course.
Why Take An IOSH Course?
Thousands of people every year gain an IOSH qualification, internationally recognised, focussed on improving safety and culture in the workplace and all from the worlds biggest professional health and safety membership organisation, you'll find plenty of benefits to earning your IOSH certificate.
The IOSH Managing Safely course in Kent is aimed at managers from any industry, it gives you a health and safety overview so you have a better understanding of your legal and moral responsibilities as well as teaching you practical applications such as writing effective risk assessments.
Run over 3 days you don't have to spend much time away from your office or site to get up to speed with health and safety responsibilities in an engaging and interactive way.
The IOSH Working Safely course will teach your staff their responsibilities when it comes to health and safety in the workplace. It'll bring them up to speed with their legal requirements regarding health and safety, give them the confidence to identify hazards and how to tackle and reduce them elevating the health and safety culture and performance of your organisation.
IOSH Courses In Kent
Our training venue in Dartford, Kent has great transfer links, being close to the M25, M20, M2 and A2. Our IOSH training course has free onsite parking available, if there are no spaces left when you arrive, you can park on the road. The Dartford location is perfect for delegates based in South East London (Bexleyheath, Bromley, Erith, Orpington, Croydon and Welling) and Kent (Gravesend, Maidstone, Sevenoaks, Tonbridge and Rochester).
Most of our IOSH courses start at 9:00 and finish around 16:00
Lunch is included from our onsite restaurant
Refreshments are included in the room, including teas coffees and biscuits
There are no prerequisites to this course, if you have any concerns please get in touch
Dartford train station is a 10-minute bus ride away, buses run every 10 minutes too.
Why PSS?
It's import to choose the right training provider for you when searching for your IOSH course, so here are a few reasons to choose Project Skills Solutions for your IOSH training in Kent.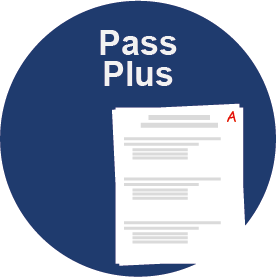 Hundreds of approved reviews from reviews.co.uk
Pass Plus scheme, if you don't meet the pass criteria you can come back free of charge
Instant prices, all our prices are available on our website even for groups
Book online
Nationwide courses
Over 120 IOSH Managing Safely courses run last year making us one of the courses largest providers
Other locations near London
IOSH Training Courses In Basildon, Essex
Project Skills Solutions run both IOSH Managing Safely and IOSH Working Safely courses at centre in Basildon, Essex. Our training centre is located between the A13 and the A127 and is ideal for delegates based in Southend, Chelmsford, Grays and all of the other surrounding towns. See the map for nearest train stations and contact us for public transport options.
IOSH Managing Safely in Basildon
Managing Safely is the most popular course from IOSH, fully accredited and designed to teach managers everything they need to manage their team safely.
IOSH Content Includes:
Introducing Managing Safely
Assessing Risks
Controlling Risks
Understanding Your Responsibilities
Identifying Hazards
Investigating Accidents and Incidents
Measuring Performance
If you have a group of delegates you'd like to attend IOSH training, we can come to your site and tailor the course to your organisation and the specific challenges you face. Get an instant quote and see how much you can save.
IOSH Courses in Essex
Our Basildon location is also the Project Skills Solutions head office, home to our office training team who can help you with any questions you have before, during or after your IOSH course.
17 Wollaston Crescent,
Wollaston Industrial Centre,
Burnt Mills,
Basildon,
Essex,
SS13 1QD
We offer excellent tea/coffee making facilities, the best biscuits ever (we think!), a catered-for lunch and fully air-conditioned training room to help ensure your learning experience is smooth, comfortable and enjoyable. If there is anything we can do to help you while you're undertaking your IOSH training in Basildon, Essex, please let us know.
Can't find a suitable date…? Why not try one of our next closest venues.
Other locations near London