IOSH Managing Safely
Jamie (training accounts) and I recently attended the IOSH familiarisation day in Leicester. This is a requirement for me as the new nominated IOSH member for Project Skills Solutions, but we found the day to be much more useful than first anticipated.
Training Perception
I must admit, like many employees, I wasn't looking forward to having to spend a day on a course when I could be keeping up with the pile of work I have in the office. I think we all feel this way to some extent about training days, often we think they aren't going to be any value, or we already know the subject content so it is going to be a waste of time.
Walking in with such low expectations I guess I was easy to impress, because I was! We took part in a short ice breaker to get to know the people in our groups, thankfully we didn't have to stand up and talk about ourselves, nobody was ever put "on the spot". The whole day had a variety of activities we could participate in, useful knowledge and even an old Only Fools and Horses clip to illustrate health & safety training doesn't have to be boring. The trainers throughout the day were energetic, positive and very helpful.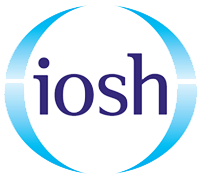 IOSH
The whole day was a great show case for what IOSH are all about, making training relevant, engaging, interesting and light hearted. For years health and safety training has received a resounding groan from delegates, but thankfully IOSH have created a course that can be delivered in an almost entertaining way, even with a few laughs. The IOSH Managing Safely always gets a great response from candidates and excellent feedback.
If you are thinking about taking an IOSH course you can find more information here.